✅

Wandeegroup Asia is a construction company in Pattaya

A reputable contractor for the construction of a real estate development in Pattaya, including villa and condominium, is Wandeegroup Asia. In addition, CEO Mario Kleff, a renowned architect and engineer, offers his architecture design services with MK Architects.

Every team that works on a Wandeegroup construction site is supervised by Mario Kleff, the Signature Architect from Pattaya, who has been responsible for numerous real estate development projects across Thailand since 2005.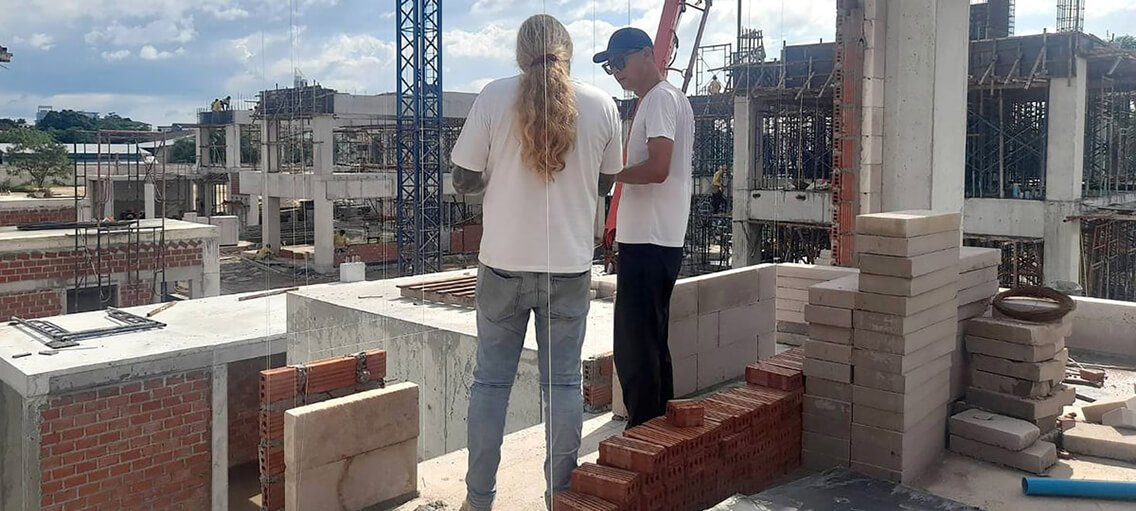 Architect Mario Kleff is responsible for the development and construction Lieb Tang Rodfai Villas Pattaya
Trust in quality and delivery of the construction work
A large real estate development project in Pattaya is typically built by subcontractors made up of foreign laborers from Vietnam, Laos, or Burma. For smaller projects, Thai laborers and foremen will complete the task.
The family-owned business Wandeegroup Asia is a construction company in Pattaya with a core of more than 50 qualified, long-term Thai employees and professional Thai foreman with more than 15 years of experience and specialist knowledge!
A formidable organization with solid ties and support
Wandeegroup Asia has over 300 personnel available to begin work on a larger project immediately. Throughout the year, some of these laborers can be seen at high-rise and low rise condominium construction sites in Pattaya, which are being built by other real estate developers. Wandeegroup has a reliable source on construction workers for rent.
In-house welders and form builders are of the highest caliber for the execution of expert concrete and steel work; Wandeegroup Asia provide the best and partner with the best. All involved teams finish the work on schedule!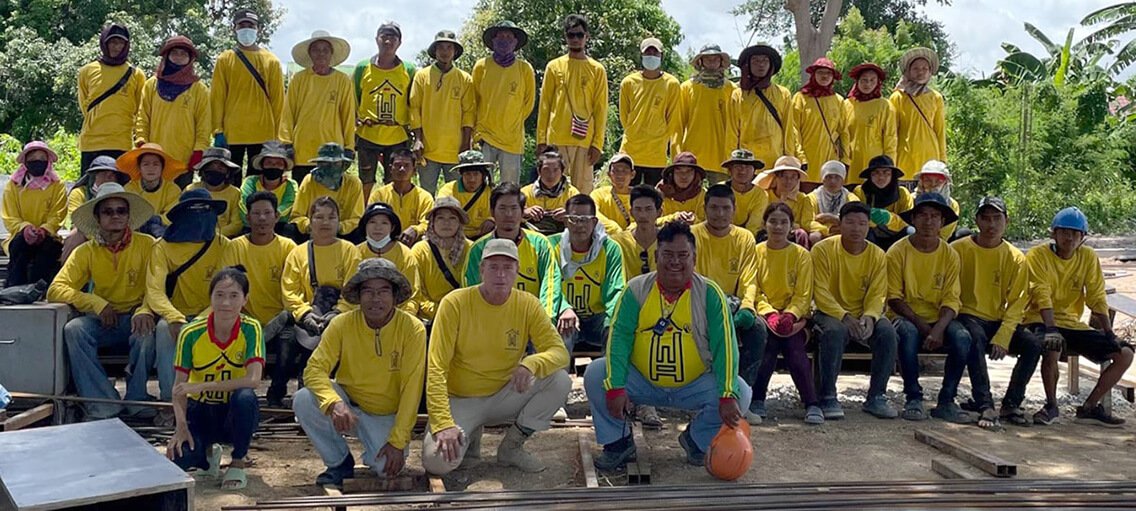 One of the teams of Wandeegroup Asia on a construction site in Pattaya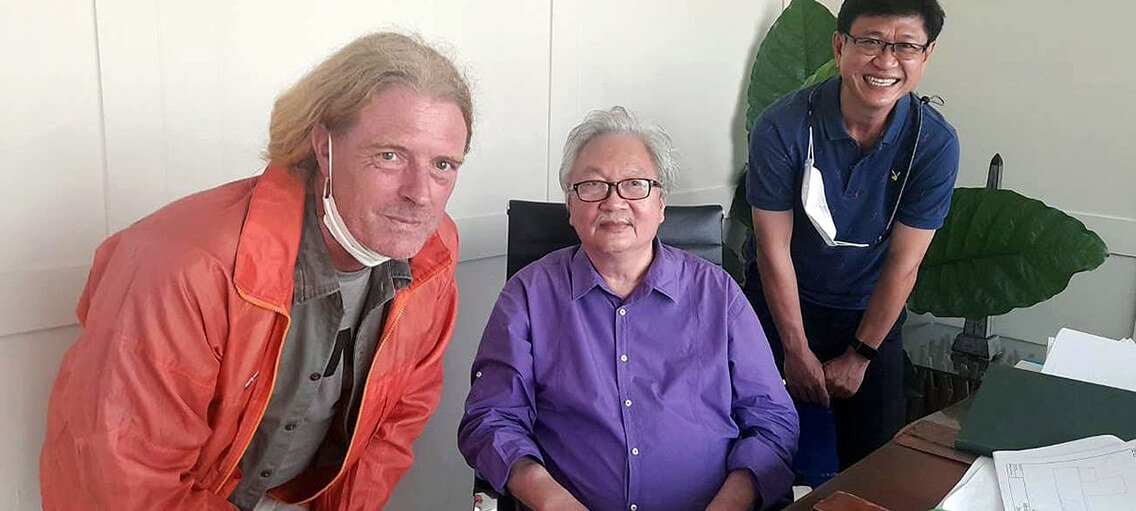 Top men in their field - Mario Kleff, Prapat Boonlualoah and Dr Songkiat Matupayont in Bangkok
Expert engineers in concrete and steel construction
The Pattaya construction company Wandeegroup Asia is recognized for its use of post-tensioned concrete, long spans, and cellular beam design. Upwards 50 multi-story apartment and condominium buildings were designed by Mario Kleff, who is the best architect in Pattaya between 2006 and 2023, and Wandeegroup constructed more than 10 of them.
Many of the modern villas and luxury houses built by Wandeegroup can be seen in the Thai province of Chon Buri, including the signature structure Japanese House II in Pattaya.
Changing from being an architecture firm with affiliated construction business to being a real estate developer
Since Wandeegroup and its partner firm Wandee Real Estate & Services Co Ltd have been in the real estate industry since 2003, they are able to offer not only substantial experience in construction methods but also knowledge and accountability in terms of schedule, cost and sales.
Wandeegroup Asia began the prestigious real estate development Lieb Tang Rodfai Villas in 2022, following the completion of Majestic Residence Villa 366/99, one of the most magnificent villas ever created in Pattaya.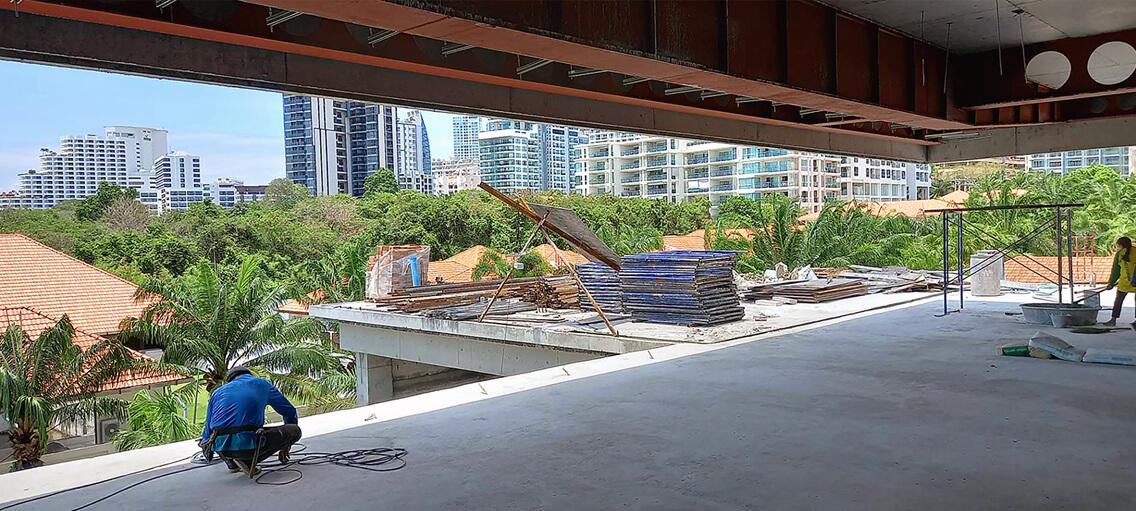 Cantilever design in Majestic Residence Villa 366/99, Pattaya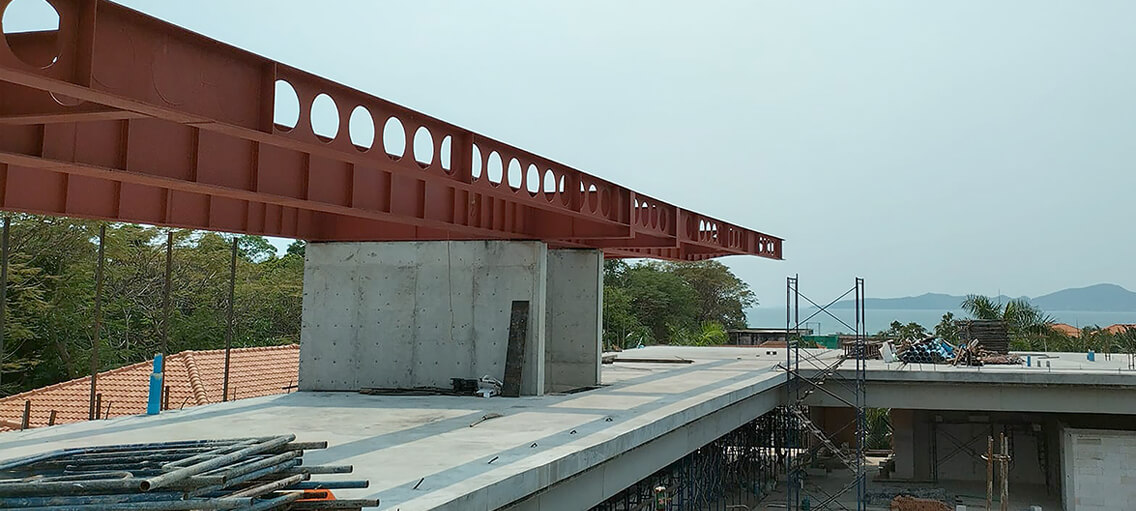 Penthouse floor in Majestic Residence Villa 366/99, Pattaya
Property development Lieb Tang Rodfai Villas consisting of 12 buildings
Lieb Tang Rodfai Villas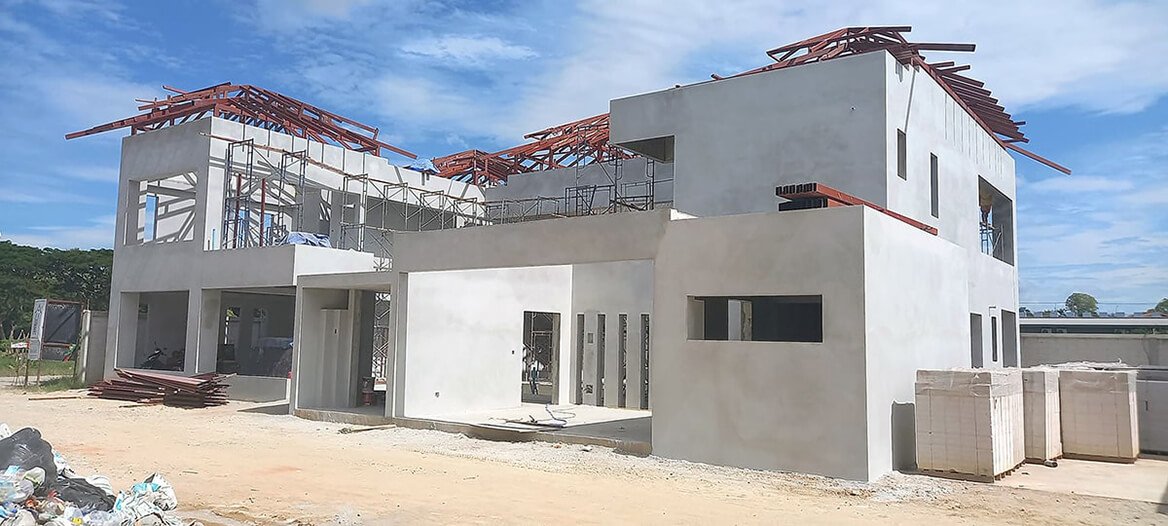 Noteworthy design and construction projects from Wandeegroup (Thailand)
About Wandeegroup Asia and Wandeegroup (Thailand)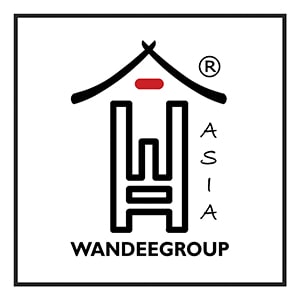 Wandeegroup Asia is registered a company with the business objectives: Construction, Architecture Design, Project Consulting and Property Development. Registered capital: 5,000,000 THB. Registration number: 0205564017941. Date of incorporation: 11 June, 2021. Juristic person style: Limited company.
Wandeegroup associated construction and post tensioning company: Wandee Super Span. Wandeegroup associated architecture design team: MK Architects and Mario Kleff Signature Architect.
The predecessor design company Wandeegroup (Thailand) only became a construction company in 2004 and was active until the end of 2017.
There were more affiliated family businesses, including MIN design and Wandee Real Estate & Services, which was established in 2003 and was still operating as of 2016, and has a registered capital of 300,000,000 THB. Nittaya Wongsin, the company's founder and CEO, later adopted the name Saranya Wongsasintan.
The original founder of Wandeegroup (Thailand), Mario Kleff, received Thai citizenship in 2016 under the name Thiti Teerachin. In 2023, his birthname was officially trademarked in Thailand for use in decorative and architectural designs.
---
Phone: +66 64 319 6283 | Postal address: Wandeegroup Asia Co., Ltd. 856, Thappraya Rd, Pattaya City, Bang Lamung District, Chon Buri 20150, TH
Deutsche Version Architekturdesign und Baufirma Wandeegroup Asia in Pattaya