✅
Wandeegroup Asia is a construction company in Pattaya
Wandeegroup Asia stands as a distinguished contractor in Pattaya, renowned for their expertise in real estate developments encompassing both villas and condominiums. The company's exceptional architectural designs are attributed to CEO Mario Kleff. As a celebrated architect and engineer, Mario also extends his services through MK Architects.
Under Mario Kleff's meticulous oversight, every team at a Wandeegroup construction site ensures top-tier craftsmanship. Recognized as Pattaya's Signature Architect, Mario has spearheaded numerous high-profile real estate developments across Thailand since 2005.
Announcement (08-05-2023): Introducing Zenith Residences Pattaya, a new pinnacle in luxury real estate development. Featuring exquisite villas and premium mansions conceptualized by the acclaimed architect, Mario Kleff. Proudly constructed by Wandeegroup Asia.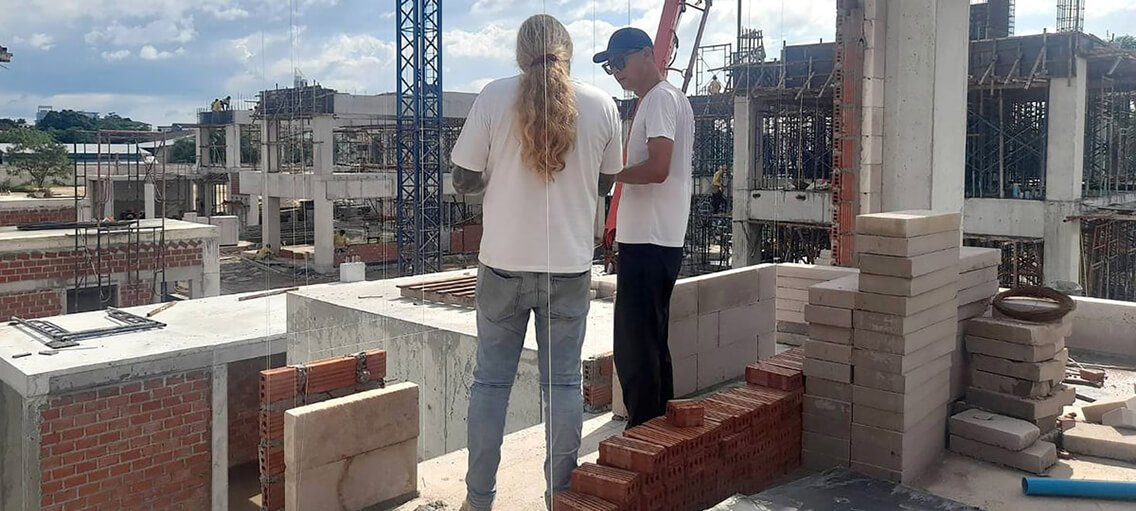 Architect Mario Kleff spearheads the development and construction of Lieb Tang Rodfai Villas in Pattaya.
Quality and Precision in Construction Work
In Pattaya's extensive real estate landscape, many large-scale projects rely on subcontractors utilizing foreign laborers from countries like Vietnam, Laos, and Burma. In contrast, smaller endeavors often see Thai laborers and foremen at the helm.
Rooted in Family Values and Expertise
Wandeegroup Asia, a family-owned construction entity based in Pattaya, boasts a dedicated core team of over 50 seasoned Thai professionals. This includes expert Thai foremen, each possessing more than 15 years of specialized knowledge and experience in the field.
A Robust Network and Unwavering Commitment
Wandeegroup Asia stands prepared with a robust workforce of over 300 personnel, ready to take on substantial projects at a moment's notice. Throughout the year, many of these skilled laborers can be spotted working on high-rise and low-rise condominium sites in Pattaya, even those managed by other real estate developers. This versatility extends further with Wandeegroup's trusted provision of construction workers for external projects.
Committed to Excellence
With in-house welders and form builders that epitomize the gold standard in concrete and steel work, Wandeegroup Asia ensures top-tier execution. By aligning with only the best, they guarantee that all projects not only meet but exceed expectations. Their dedication is evident, with all teams consistently completing projects on schedule.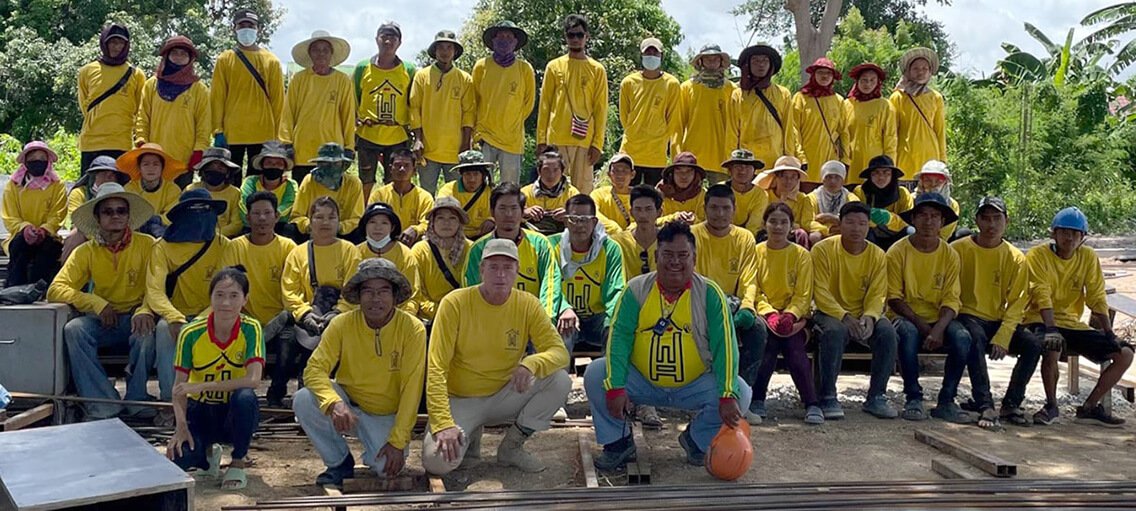 A team from Wandeegroup Asia is actively working on a construction site in Pattaya.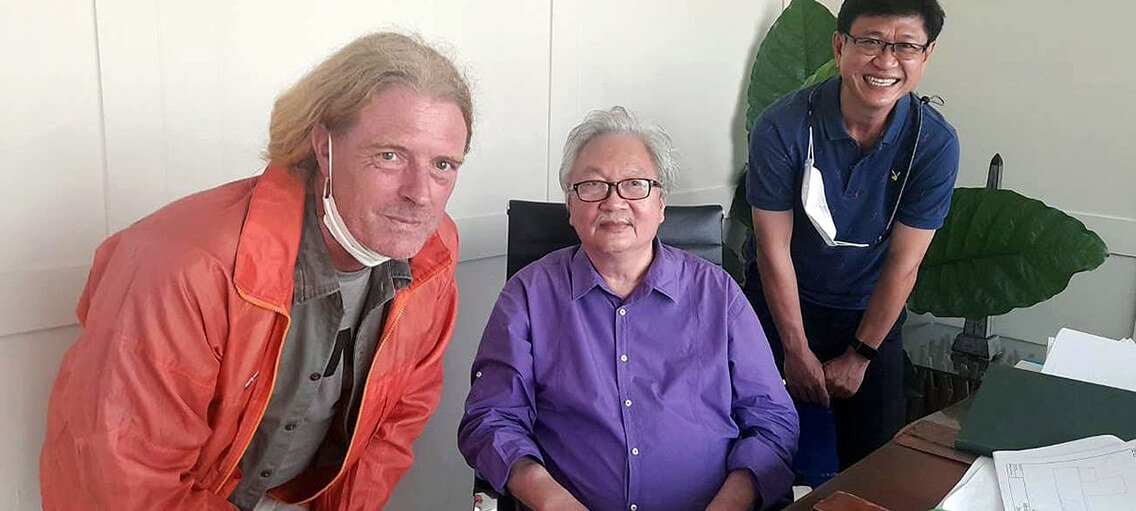 Mario Kleff, Prapat Boonlualoah, and Dr. Songkiat Matupayont are distinguished leaders in their respective fields, collaborating in Bangkok.
Masters of Concrete and Steel Construction
Wandeegroup Asia, a renowned construction company in Pattaya, is celebrated for its expertise in post-tensioned concrete, extended spans, and innovative cellular beam designs. From 2006 to 2023, the eminent architect Mario Kleff designed over 50 multi-story apartment and condominium buildings, of which more than 10 were constructed by Wandeegroup.
A Glimpse of Excellence in Chon Buri
Many contemporary villas and opulent residences constructed by Wandeegroup grace the landscape of the Thai province of Chon Buri. Among these architectural marvels is the iconic Japanese House II located in Pattaya.
Evolution from Architecture to Real Estate Development
With a foundation in the real estate sector since 2003, Wandeegroup and its associate firm, Wandee Real Estate & Services Co Ltd, bring forth not just profound expertise in construction techniques, but also a deep understanding and accountability in scheduling, cost, and sales.
In 2022, Wandeegroup Asia embarked on the esteemed real estate project, Lieb Tang Rodfai Villas This initiative followed the unveiling of Majestic Residence Villa 366/99, hailed as one of the most splendid villas ever constructed in Pattaya.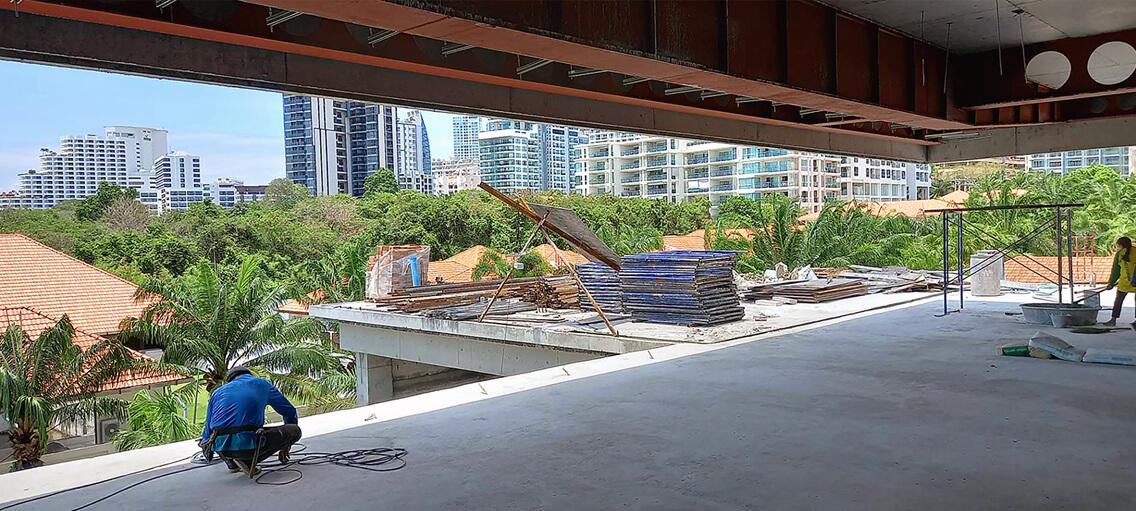 Cantilever designs in Majestic Residence Villa 366/99, Pattaya.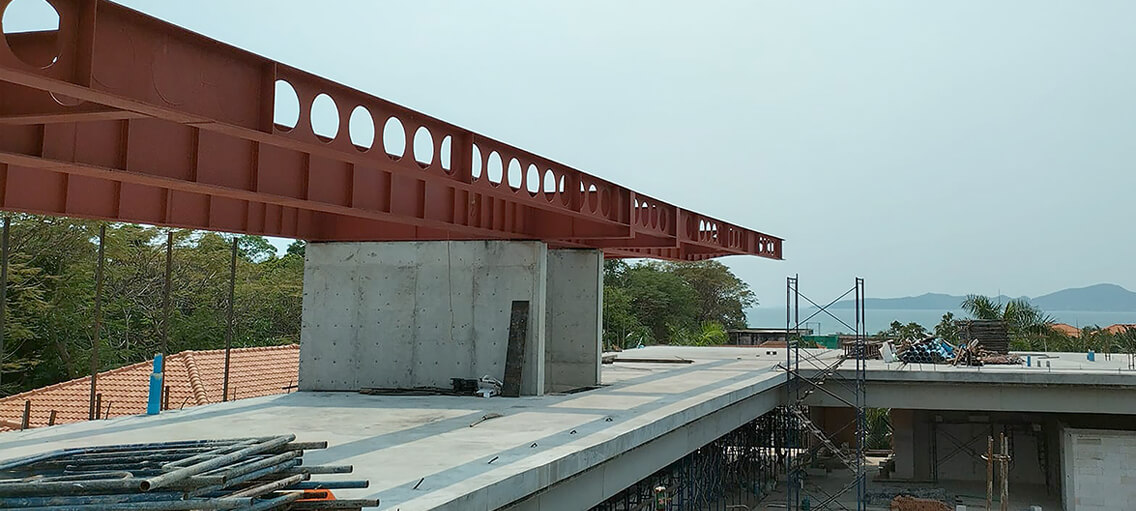 Penthouse floor in Majestic Residence Villa 366/99, Pattaya.
Wandeegroup Asia and Wandeegroup (Thailand) Overview
Business Objectives: Construction, Architecture Design, Project Consulting, and Property Development
Registered Capital: 5,000,000 THB
Registration Number: 0205564017941
Date of Incorporation: 11 June 2021
Business Type: Limited Company
Associated Entities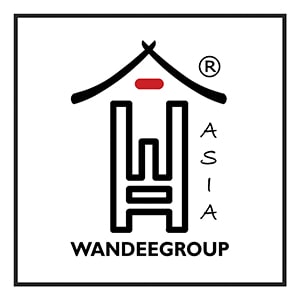 Wandeegroup Asia and Wandeegroup (Thailand) Overview: Wandeegroup (Thailand), the precursor design company, transitioned into a construction firm in 2004 and remained active till the close of 2017.
Additional family-affiliated ventures encompass MIN design and Wandee Real Estate & Services. Established in 2003, the latter was in operation up to 2016 with a registered capital of 300,000,000 THB. Its founder and CEO, Nittaya Wongsin, later assumed the name Saranya Wongsasintan.
Notable Mentions: Mario Kleff, the original founder of Wandeegroup (Thailand), was granted Thai citizenship in 2016 and adopted the name Thiti Teerachin. By 2023, his birth name was formally trademarked in Thailand, specifically for use in decorative and architectural designs.
Visit our FAQ-page for more information. To get comprehensive information on the business owners visit merits.asia FAQ-page
View past projects F&Q